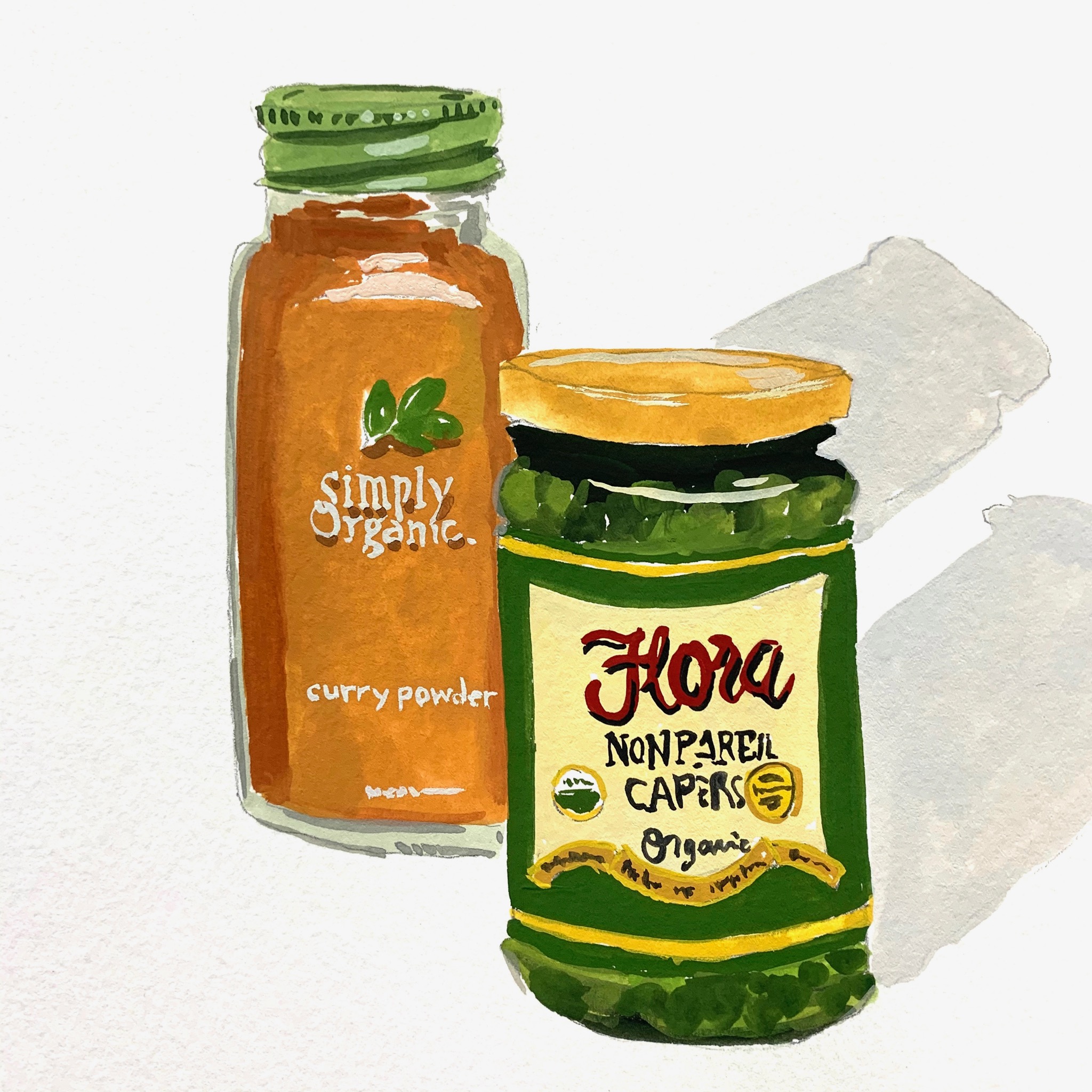 Episode 43
June 25 2020
On the Needles 2:45
Note: my pattern links go to Ravelry.  I've switched back to Classic View but not sure that will hold on your device.  Please be careful if you are having problems with the new format!
Everyday Lined Hat by Denise Bayron, cascade 220 in blaze -- DONE! 
4 Day KAL (this is not a Rav link)
Porthole Cowl by Knitting Expat Designs, Three Irish Girls Yarn: Adorn Sock in Maple Vanilla mini set (2009), Westerly Sea Sock in Ocean Gradient (merino/sea cell- natural seaweed fiber, 2010)
On the Easel 16:32
#100DayProject is 100 Joyful Things  paused for anti-racism awareness.
The Good Ship Illustration class
Working on watercolor grid pad from Case for Making. June is "produce" with Daria. We're calling it Gouache Grid.
Skillshare class Illustration Practice: Lettering & Florals with Adobe Fresco by Dylan M.
Limn + Latitude is coming back, and I'm headed* to…Japan! 
(*not really, just in spirit, art, literature, & cuisine).
On the Table 24:36
Kale mushroom tacos from Now & Again by Julia Turshen (this recipe is not the one I made but I thought about making)
Zucchini rice gratin from Vegetarian Cooking for Everyone by Deborah Madison
Father day feast from Now & Again by Julia Turshen
Boys switched methods!
Chicken Parmesan and cherry pie
Pizzas made at home on the pizza stone.
Rice bowls with Crispy Tofu from Cookie + Kate, 9-minute eggs, roasted vegetables.
Queen of Monrovia hamburger, anyone?
On the Nightstand 42:15
Bring Down the Duke by Evie Dunmore 
Henna Artist by Alka Joshi
New Waves by Kevin Nguyen
I'd Give Anything by Marisa de los Santos
Song of Solomon by Toni Morrison
The Vanishing Half by Brit Bennett
Japanese Ghost Stories by Lafcadio Hearn
Wind Up Bird Chronicles by Haruki Murakami
Bingo 1:01:23
Starts friday evening may 22, ends Sept 7
Need to post a photo of completed Bingo with #CCRRsummerbingo2020 to instagram or Ravelry