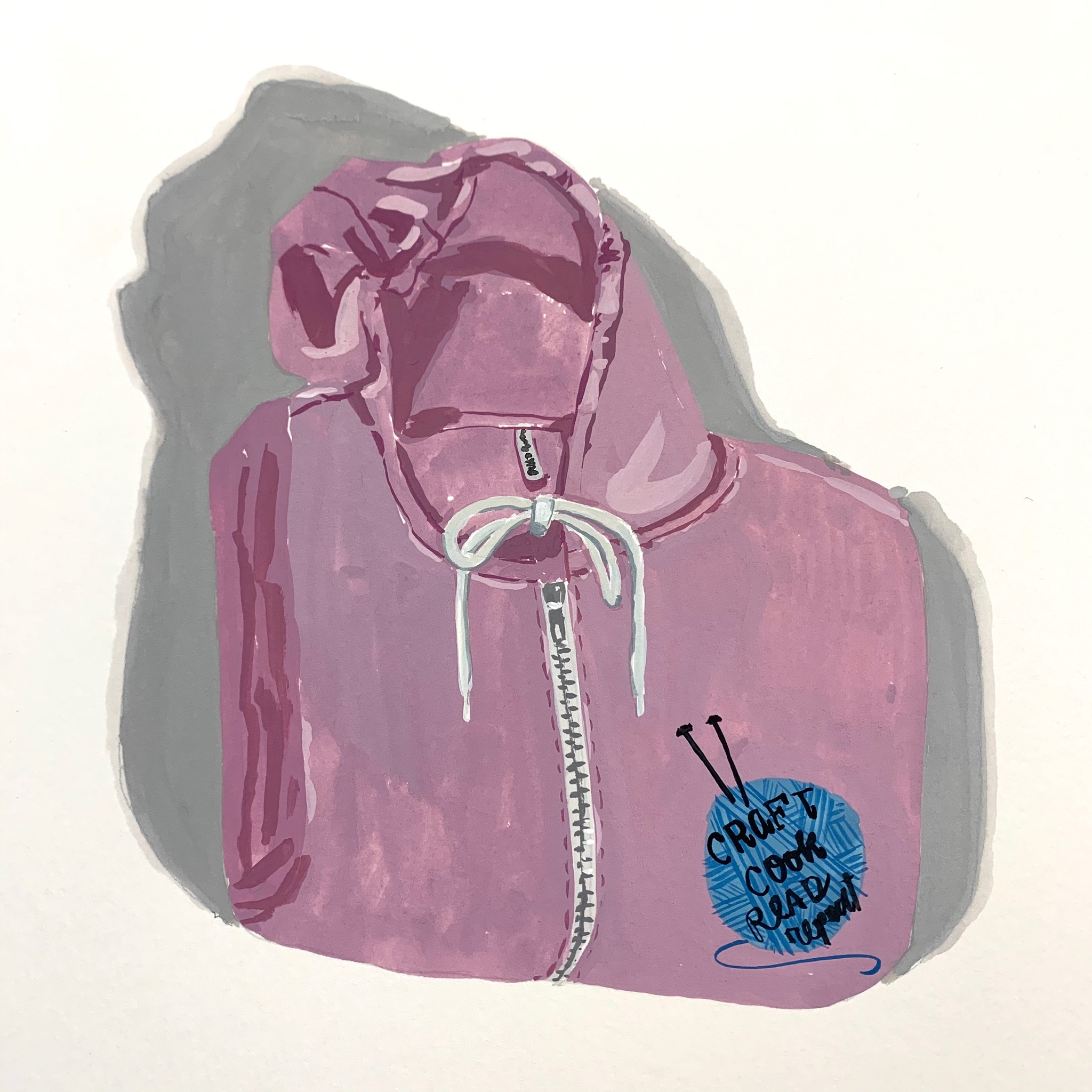 Episode 31
January 9 2020
On the Needles 2:52
Rye light by tincanknits, the yarns of rhichard devrieze peppino (fingering)  in peppermint barque -- DONE!
Mine (slippers) by Faye Kennington for me and for my mom Lion Brand Wool-Ease Thick & Quick Tweeds in Grey Marble and three Irish girls galeanas chunky in saoirse-- DONE!
Stashbusting helix hat by jessica rose, madtosh graphite, 3IG roslea organic in Irises, cascade-- DONE!
Gnome pun intended by sara schira -- DONE!
Monster truck hat by Bridget Pupillo-- DONE!
Full spectrum hat by Andrea rangel. Gauge dyeworks daybreak-- DONE!
Elton cardigan by Joji Locatelli, waverly neighborhood fiber co rustic fingering & loft (mohair & silk lace)
On the Easel 12:40
Chapbook, out the door.
Pantry Art Project hosted by @patrice_sketches
Limn + latitude—call for surveys.
Three Fish Studios helps Australia
On the Table 22:23
Christmas eve lobster
Birthday dinner
Instant pot: pumpkin black bean chili from the Wimpy Vegetarian
Christmas recap.
Family lasagna.
Dutch Stamppot for Limn + latitude project.
Dutch White Chocolate-Stuffed Chocolate Cookies from Love & Olive oil
On the Nightstand 33:47
Royal Holiday not Royal Christmas (apologies to Jasmine Guillory)
In the Woods by Tana French
Ghost Bride by Yangsze Choo
The Trespasser by Tana French (audio)
The witch elm by Tana french
The ten thousand doors of January by Alix E. Harrow
The Starless Sea by Erin morgenstern
Queen of the Conquered by Kacen Callender
The Family Upstairs by Lisa Jewell
The Book of Proper Names by Amelie Nothomb 
The Secret Diary of Hendrick Groen by Hendrick Groen
Rabbit Cake by Annie Hartnett
The Paper Garden by Molly Peacock (about Mary Delany)
The Lost Words by Robert Macfarlane and Jackie Morris
On the Horizon 55:51
Knit goals:
Charity knitting
Use stash leftovers
Easel goals:  
Limn + latitude
Table goals: 
Instant pot
2 recipes from each new country.
Continued focus on healthy, low-sodium, nutrient-dense food.
Nightstand goals: 
Modern mrs darcy reading challenge
a book or 2 from Limn + latitude.
One new artist book per month, at least!
Giveaway! 1:12:27