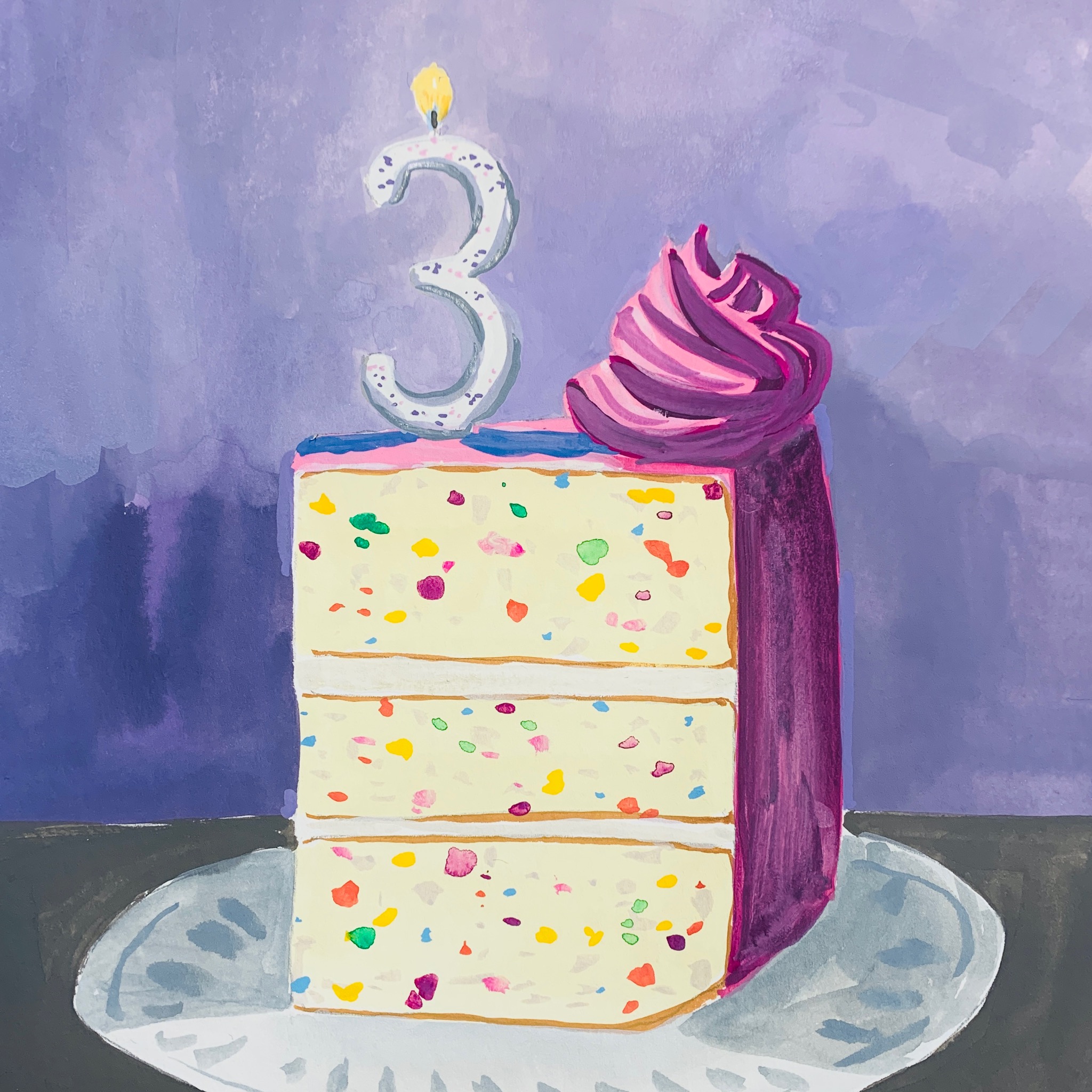 Episode 76
October 16 2021
On the Needles 0:55
ALL KNITTING LINKS GO TO RAVELRY UNLESS OTHERWISE NOTED.  Please visit our Instagram page @craftcookreadrepeat for non-Rav photos and info  
All Work, Gnome Play by Sarah Schira,  Farmer's Daughter for Starlight KNitting Society Mayhem in Bad Rock (grey), Dirty Little Dandelion (yellow), One Stab (pink)-- DONE!!
Increase Your Score by Knitters Brewing Co.,    Lily Sugar n' Cream in Psychedelic--DONE!!
Newspaper Pullover by Joji Locatelli, Biches & Buches Le Petit Lambswool in Light Grey, Isager Yarn Spinni in Charcoal
Hide & Peak by Maxim Cyr, SugarPlum Circus Merino Sport in Charcoal, Elphaba, Starling and Merlin's Beard
Swing Left socks by Megan Williams, Three Irish Girls Adorn sock in Bridget (2010!)
On the Easel 11:05
Sharpie Sketches from Draw it with your eyes closed: the art of the assignment
New calendar art!
On the Table 20:43
Butternut squash soup with apple chutney 
napa/tofu/mushroom/noodle miso soup from How to Cook Everything Vegetarian
Rancho Gordo huge assortment at Church Street Produce.
Dipping sauce, ala glorified Thousand Island dressing.
Anniversary Lobster from Maine (Thanks Mom!)
On the Nightstand 29:46
We are now a Bookshop.org affiliate!  You can visit our shop to find books we've talked about or click on the links below.  The books are supplied by local independent bookstores and a percentage goes to us at no cost to you!
Women and Other Monsters: building a new mythology by Jess Zimmerman
Exit Strategy by Martha Wells
Velvet was the Night by Sylvia Moreno-Garcia
Incense and Sensibility by Sonali Dev
The Chosen and the Beautiful by Nhgi Vo 
Migrations by Charlotte McConaghy 
The Missing Treasures of Amy Ashton by Eleanor Ray
The Astonishing Life of August March by Aaron Jackson
The Principles of Uncertainty by Maira Kalman
Of Women and Salt by Gabriela Garcia
The Last Thing He Told Me by Laura Dave
Middlemarch by George Eliot (I especially recommend the audio version narrated by Juliet Stevenson).
On Reflection 54:05
On the Needles:
So many sweaters!
One for sister fav
Loved the yarn from the Winding Trail baby sweater
Sock Madness Semi-finalist!!
"Rickrack" sweater—ultimate fave.
On the Easel:
Podcast art-- jellyfish april 
Artichoke plate from January 13th.
2021 Calendar
On the Table:
Seasonal pilaus
Tofu croutons
beans!
Snacking cakes by yossey arafi
My family loved everything from 100 Cookies and Simply Julia, and anything in a pita pocket.
On the Nightstand:
177 books for Monica
Inspector gamache shout out
Invisible life of addie larure by V.E. Schwab
In the past year, I've read 103 books! It's impossible for me to choose one favorite, so here are 7.
Ask Again, Yes by Mary Beth Keane
Red at the Bone by Jacqueline Woodson
This is Happiness by Niall Williams
Snow Falling on Cedars by David Gutterson
Nothing to See Here by Kevin Wilson
Hamnet by Maggie O'Farrell
Middlemarch by George Eliot