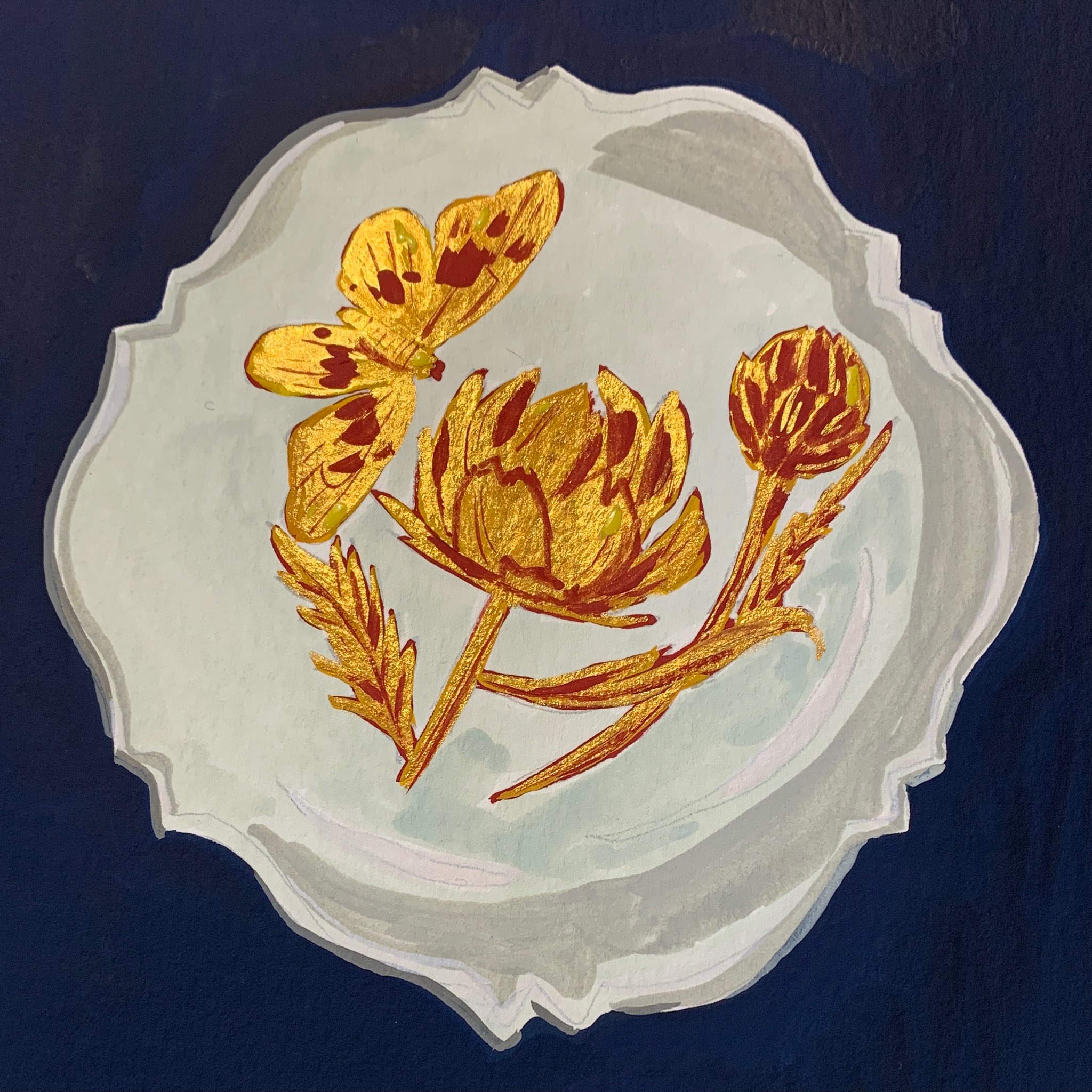 Episode 56
January  7 2021
On the Needles 2:11
17,379 yards in 40 projects
ADVENTure Gnome by Sarah Schira, yarn from the Loopy Ewe Christmas kit-- DONE!
More gnomes! Gnome pun intended and Nice to Gnome you by Sarah Schira-- DONE!
An Accidental Cowl 2: Worsted and Chunky by Julie Mellor, Yarn Love Charlotte Bronte Aran in Foliage --DONE!!
Continuous by Kelly White, Knit Picks City Tweed HW in Brocade--DONE!
White elephant mkal by Afifa, Forbidden Fiber Fortitude in all the colors
On the Easel 11:26
2021 Calendars SOLD OUT!
Limn + Latitude, eager to finish Japan and work towards Russia.
exploring dry media & possible 100 Day Project.
working on Make Nine grid.
https://oaktownspiceshop.com/collections/tonic-kits
On the Table 17:27
half/double corn pudding
No cheese for potato gratin
Artichoke Sauce  from Dinner: A Love Story
Cauliflower bake from Amy Chaplin (ok, not exactly it, but same idea)
garlic butter roasted mushrooms  Smitten Kitchen
homemade irish cream Smitten Kitchen
Ground turkey Enchiladas with black beans, cabbage, and Red enchilada sauce.
Meghan's Cookies: Brown Butter + Toffee Chocolate Chip Cookies
Recommending: Eastern Standard Provisions for pretzels!
On the Nightstand 35:06
The City we became by N.K. Jemisin
Empire of Gold by S.A. Chakraborty (audio)
Goodnight Beautiful by Aimee Malloy (audio) sam & annie
Ask Again Yes by Mary Beth Keane (audio)
Frankenstein by Mary Shelley
Wild Winter Swan by Gregory maguire Laura
Midnight Library by Matt Haig TW Nora
Girl, Serpent, Thorn by Melissa Bashardoust
Crazy Stupid Bromance by Lyssa Kay Adams alexis and noah
Duchess War by Courtney Milan Minerva and Robert
Invisible Life of Addie LaRue by VE Schwab
Deadly Education by Naomi Novik 
The Searcher by Tana French Cal
Eat a Peach by David Chang
The Wife Upstairs by Rachel Hawkins
The Impossible Girl by Lydia Kang
City of Thieves by David Benioff
The Silent Companions by Laura Purcell
Little Weirds by Jenny Slate
On the Horizon 59:55
Knit goals:
WIP under control
Charity
gifts
Easel goals:  
more Limn + Latitude, more dry media experiments
Table goals: 
Explore grains
simplify
let Limn + Latitude shape the table sometimes.
Try other markets! Like New Europa Russian Market.
Make mustard
Nightstand goals: 
More thoughtful?
Reading challenge -- bloom? adventuresofaspoonlesszebra?
Good pace, and more Limn + latitude books.