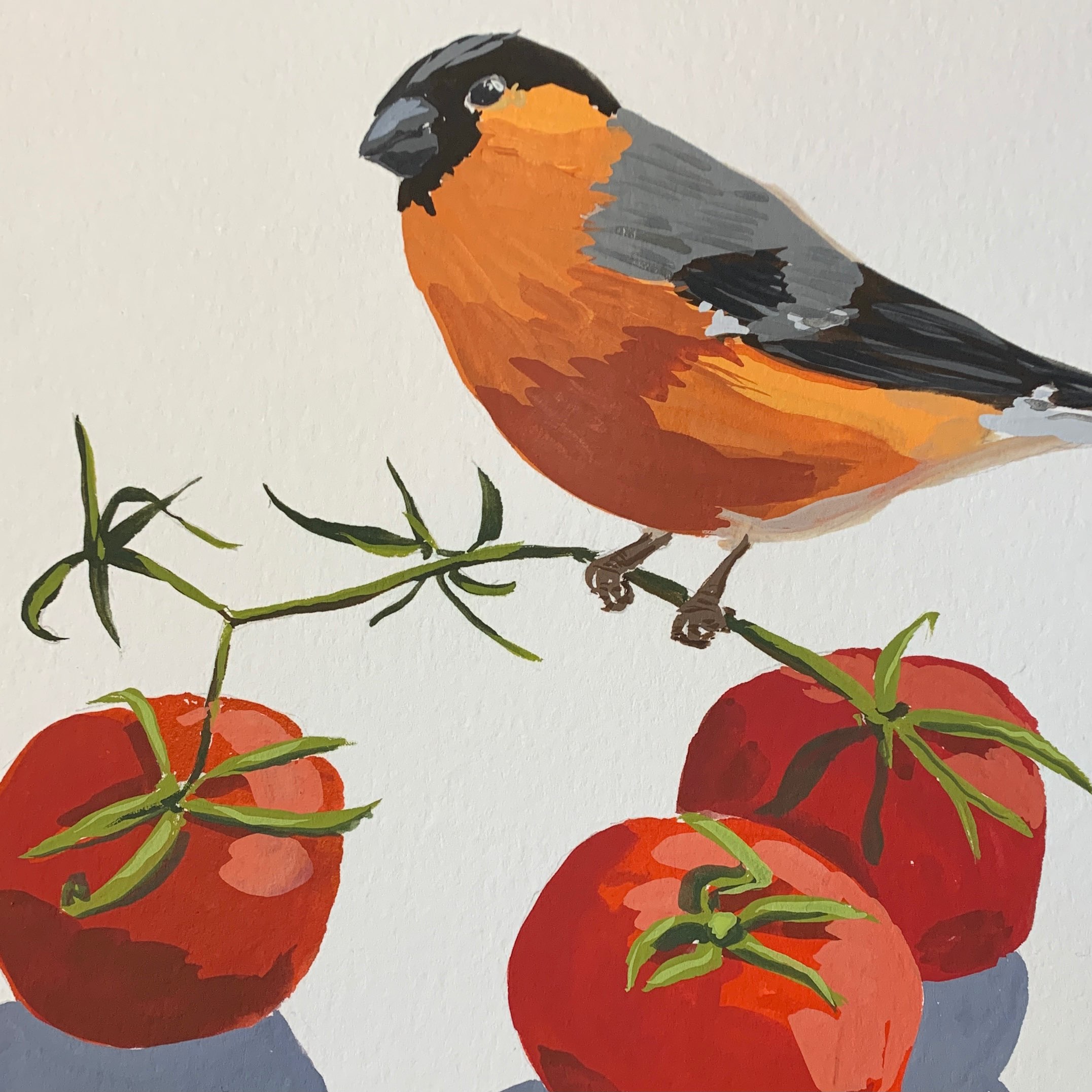 Episode 69
Saturday July 10, 2021
On the Needles 2:33
ALL KNITTING LINKS GO TO RAVELRY UNLESS OTHERWISE NOTED.  Please visit our Instagram page @craftcookreadrepeat for non-Rav photos and info  
Omg heel by Megan Williams,  must stash perfect sock self striping in Tangled Lights-- DONE!!
Monkeys by Cookie A.,  3IG Culloden Sock in oh what a beautiful morning --DONE!!
Go tell the bees shawl by Michele Bernstein, Sincere Sheep Eureka Fingering in Brave Enough (gradient)-- frogged and restarted
Rainbow Wings by Knitting Expat Designs, Hue Loco Merino sock in New Yorker and color riot minis
Edie by Isabell Kraemer, Hue Loco Merino Sock in Eclipse
4 Day Sweater KAL (NOT a Ravelry link)
On the Easel 12:04
Organizing art in BIGSO boxes
Painting things that smell nostalgic.
On the Table 18:57
Crunchy Sesame Chicken Wings from mad hungry by Lucinda Scala Quinn
Paneer, spinach and tomato salad from East
Smitten Kitchen Chicken Meatballs
Peanut Butter Cookie Comparison: pan-banged cookies from 100 Cookies and peanut butter cup cookies from Sally's Baking Addiction
Zucchini Farro cakes from Whole Grain Mornings
On the Nightstand 28:59
We are now a Bookshop.org affiliate!  You can visit our shop to find books we've talked about or click on the links below.  The books are supplied by local independent bookstores and a percentage goes to us at no cost to you!
If We Were Villains by M.L. Rio 
The Unhoneymooners by Christina Lauren 
Diamond Fire by Ilona Andrews 
Project Hail Mary by Andy Weir 
The Archive of the Forgotten by A.J. Hackwith  
One Last Stop by Casey McQuiston 
Of Women and Salt by Gabriela Garcia
The Eighth Detective by Alex Pavesi  
Ariadne by Jennifer Saint
Hour of the Witch by Chris Bohjalian
The Salt Path by Raynor Winn
Girl, 11 by Amy Suiter Clarke
The Last Exiles by Ann Shin
Sparks Like Stars by Nadia Hashimi
Bingo 55:33
Starts friday evening may 28, ends Sept 6
Need to post a photo of completed Bingo with #CCRRsummerbingo2021 to instagram or Ravelry
Monica: vacation crafting and reading, and repaired something
Cortney:
Repaired our bedroom curtains

Reading a Monica recommends selection:

Still Life

by Louise Penny

Taste Test Comparison: peanut butter cookies

Started a new pair of pants, but…sewing machine is cranky.