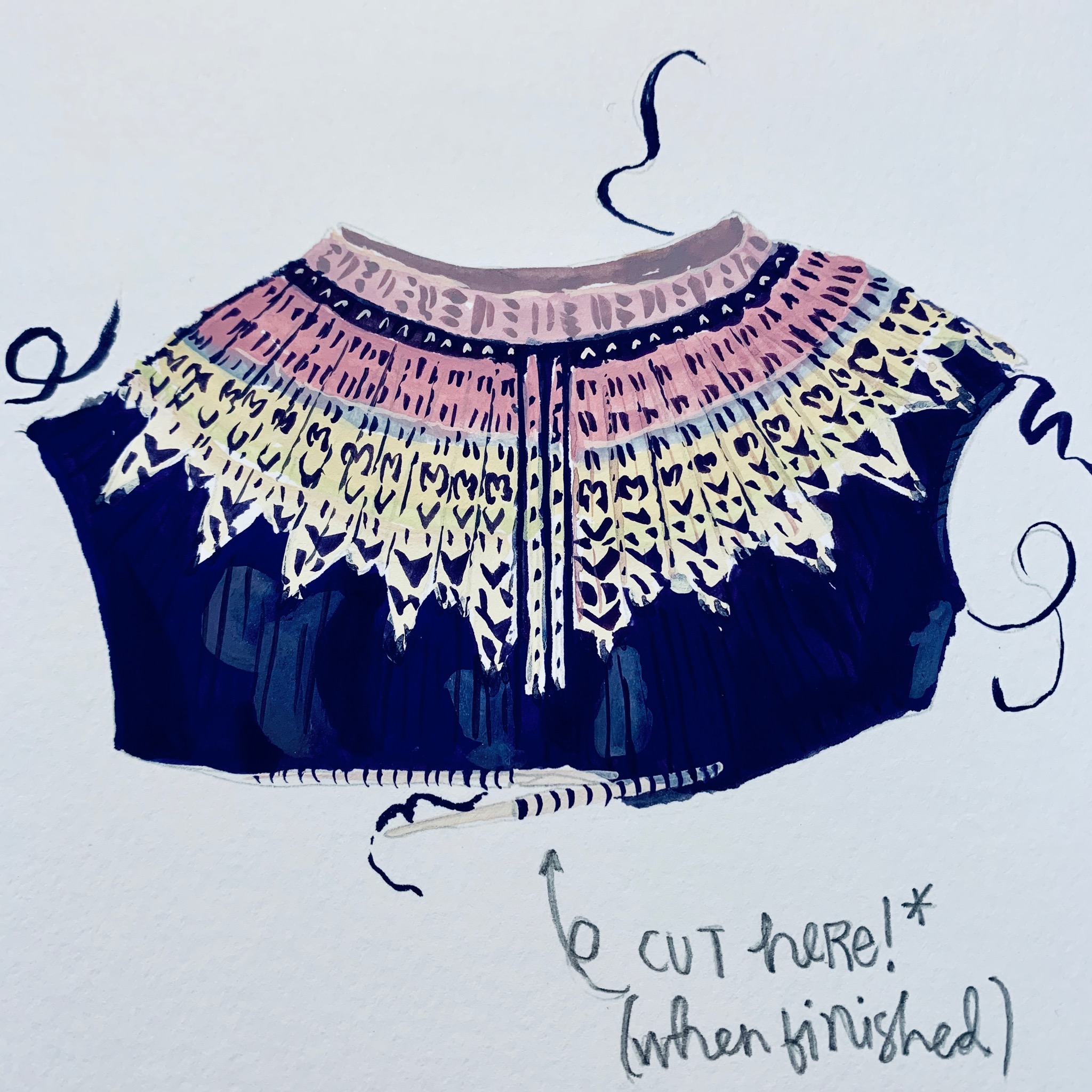 Episode 23
September 5, 2019
On the Needles 1:21
Hermione's Everyday socks by Erica Lueder, White Birch Fiber Arts 80/20 sock in Nasty Woman
Porthole Cowl by Knitting Expat Designs, Three Irish Girls Yarn: Adorn Sock in Maple Vanilla mini set (2009), Westerly Sea Sock in Ocean Gradient (merino/sea cell- natural seaweed fiber, 2010)
Dissent Cardigan by Andrea Rangel, Magpie Fibers Domestic Worsted in Velvet Underground, Spincycle Yarns Dream State in Verba Volant
Hometown Comfort MKAL by Michelle Stead, Destination Yarn Passport
On the Easel 10:53
Safari-themed baby shower featuring handpainted envelopes.
Oil studies
Inspired by: Alicia Paulson knitting, and Ali Edwards December Daily project.
On the Table 15:58
Almond cake from Flourless by Nicole Spiridakis
Sausage kale crouton saute from Smitten Kitchen Every Day
caprese/miso-glazed eggplant (From Short Stacks Eggplant)/garlic marinated broccoli di cicio
Black bean and sweet potato tacos from wimpy veg
Cooking from 3 cookbooks this week: 
Skinnytaste: Fast and Slow by Gina Homolka
Good for You by Dana Jacobi
Eating in the Middle by Andie Mitchell  (more on this book next episode!)
Slowcooker Blueberry Slump (I added apples) from Skinnytaste
Steak, Pepper, & Onion Salad with my own dressing from Good for You by Dana Jacobi
Balsamic-Braised Red Cabbage with Apples by Dana Jacobi
Those tried & true chicken meatballs from Smitten Kitchen
Al's Smoked Salmon, straight from the horse's mouth:
"The recipe is simple. Brine: Half cup of hot water, fill with salt until you get ¾ cup. 4 tbsp each ground pepper and garlic powder.  Brine for 4 hours minimum.
I put a little brown sugar on before smoking. Baste a couple times with maple syrup. 4 hours of smoke (with apple or cherry—no mesquite) or until internal temp reaches 140-150°F.  
There is a website called amazingribs which is a nerdy smoker website mostly about gear, but they have posted a bunch of great smoking recipes."
Thanks Al!
On the Nightstand 30:35
There there one city one book
Celestial Bodies by Jokha Alharthi , trans by Marilyn Booth
Jane Steele by Lyndsay Faye
Death's End by Cixin Liu, translated by Ken Liu
Light from Other Stars by Erika Swyer
Pride, Prejudice & Other Flavors by Sonali Dev
Time's Covert by Deborah Harkness
The Reckless Oath We Made by Bryn Greenwood
The Wake by Paul Kingsworth
Go, Went, Gone by Jenny Erpenbeck (trans. Susan Bernofsky)
The Grown-up's Guide to Teenage Humans by Josh Shipp
Bingo! 48:20
Winner! Listen to see if you won!  Then contact us on Instagram or email