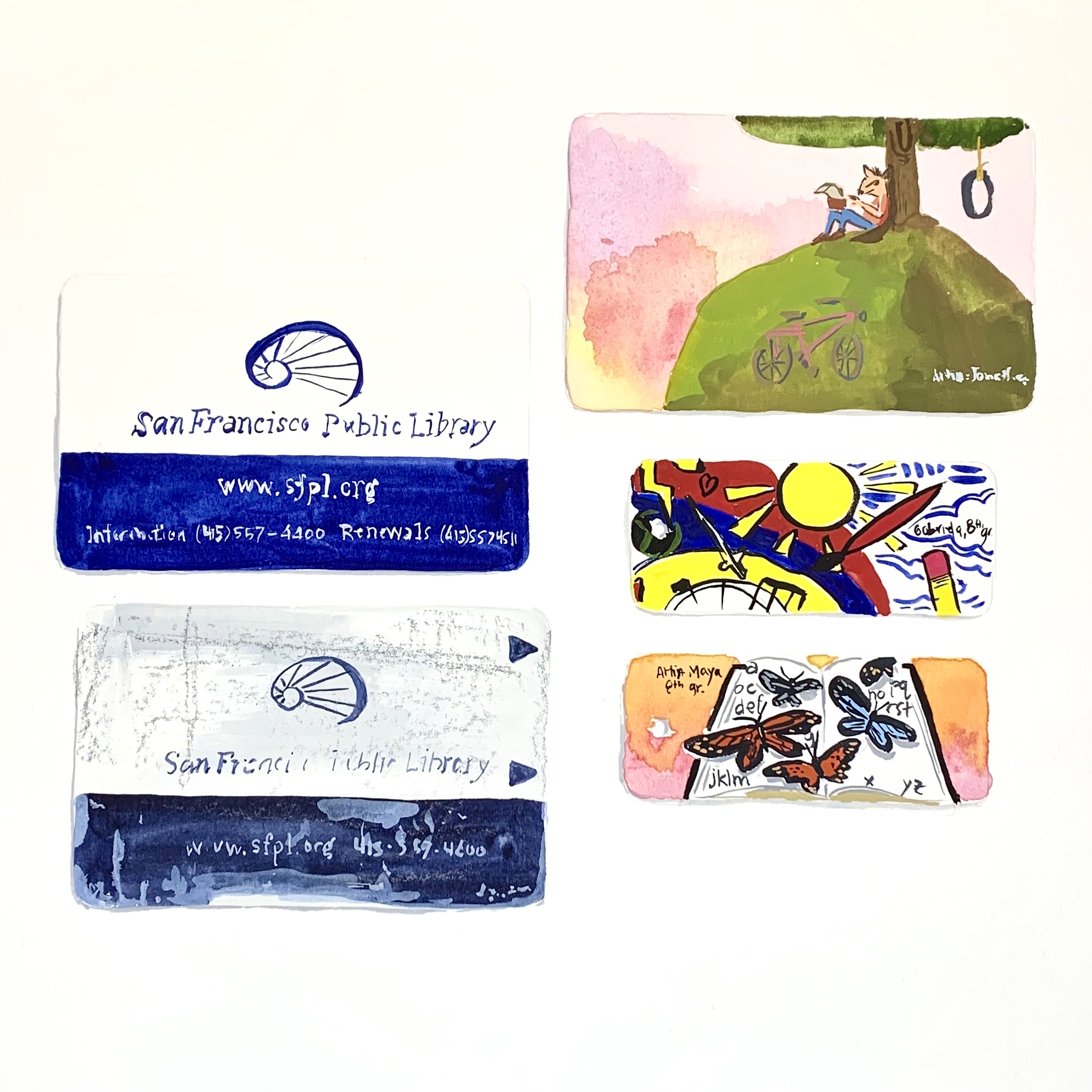 Episode 35
March 10, 2020
On the Needles 1:01
Stitches West recap
Among Friends

Slubby yarn
murnong hat, Sincere Sheep Eureka DK in Hothor's Gem and Girl on the Rocks SW BFL sock in Munchkin -- DONE!!
Gnome is where you hang your hat by Sara Schira--DONE!!
Vanilla is the New Black by Anneh Fletcher, white birch fiber arts 80/20 sock: Hellbent Feminist She-Devil colorway -- DONE!!
Brickyard by Elizabeth Doherty, Studio DK from Neighborhood Fiber Co in Sanctuary City -- DONEish
Porthole Cowl by Knitting Expat Designs, Three Irish Girls Yarn: Adorn Sock in Maple Vanilla mini set (2009), Westerly Sea Sock in Ocean Gradient (merino/sea cell- natural seaweed fiber, 2010)
On the Easel 17:37
Limn + latitude--Working on depictions of Australia.
Working on watercolor grid pad from Case for Making. "Cup" theme this month with Daria.
Contemplating #100DayProject…
On the Table 25:16
Tres Leches Cake from The Cake Doctor Bakes Gluten-Free
Tomato Soup with Chickpeas and Moroccan Spices and Spicy Lamb Meatballs from Vegan Vegetarian Omnivore by Anna Thomas
Best Instant Pot Chocolate Cake Food52
Yogurt biscuits from How to Cook Everything by Mark Bittman
Asparagus Frittata with cheddar
New ricciarelli recipe (double the recipe—you're welcome).
Nima—gluten sensor!
One-pan Mexican chicken and Rice from Alex Snodgrass' The Defined Dish. I added black beans & cheddar.
On the Nightstand 39:32
11-22-63 by Stephen King (audio)
The Secret Chapter (The Invisible Library series) by Genevieve Cogman
Half Spent was the Night by Ami McKay
Bromance Book Club by Lyssa Kay Adams  
Long Petal in the Sea by Isabel Allende  
The Unquiet Dead by Ausma Zehanat Khan (audio) 
The Starless Sea by Erin Morgenstern
The Girl with the Louding Voice by Abi Daré
Carpenteria by Alexis Wright
The Mercies by Kiran Millwood Hargraves
Giveaway! 57:51