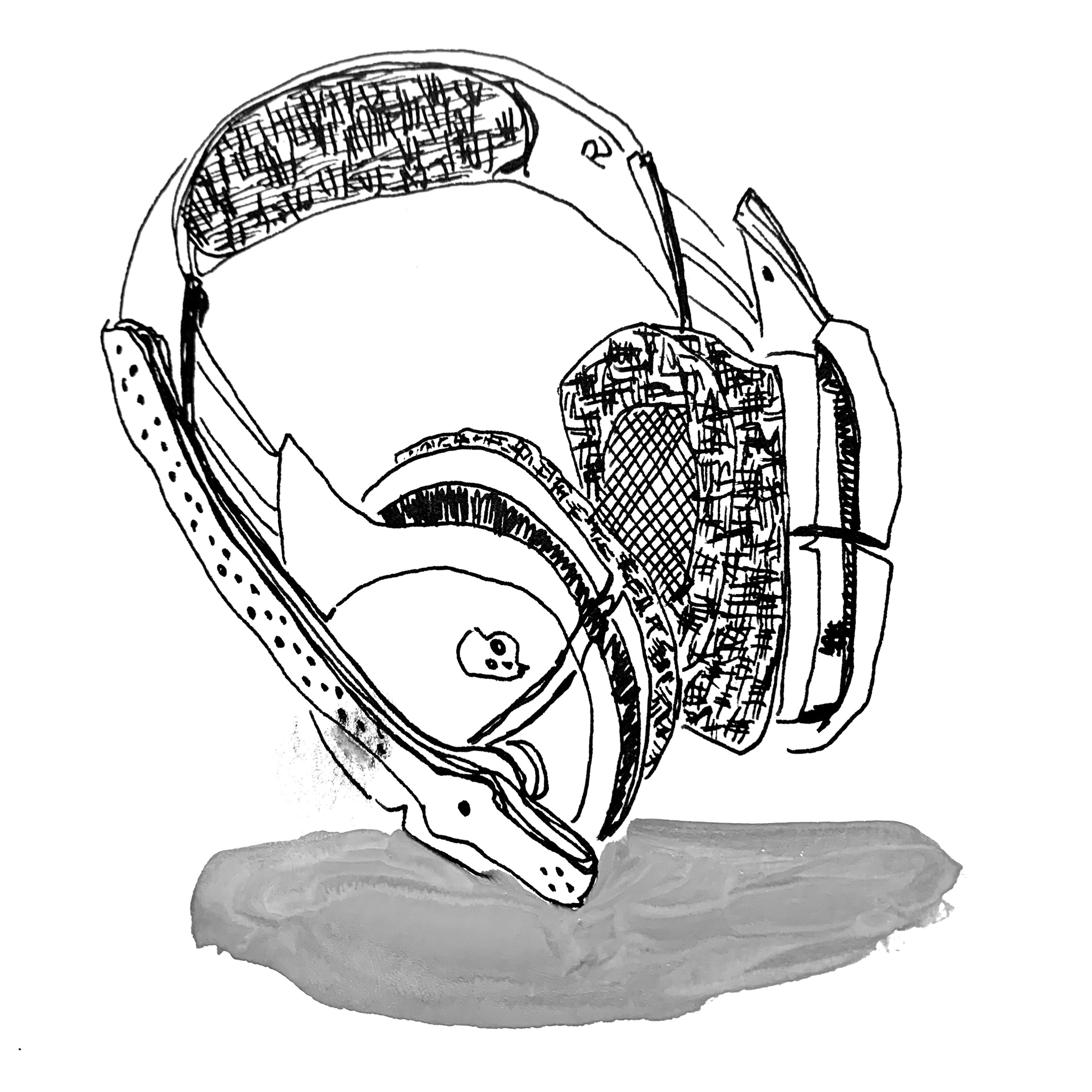 Episode 36
March 19, 2020
On the Needles 2:12
Brickyard by Elizabeth Doherty, Studio DK from Neighborhood Fiber Co in Sanctuary City -- REALLY DONE!
Vanilla is the New Black by Anneh Fletcher, white birch fiber arts 80/20 sock: bring on the pumpkin spice
Weekender by Andrea Mowry, Basic Stella in Streetcar Named Desire and Savvy Stella in Oil Slick from Hello Stella Fibres
On the Easel 9:50
Limn + latitude—at a standstill,  given the pandemic.
Working on watercolor grid pad from Case for Making. "Cup" theme this month with Daria.
Contemplating #100DayProject…
On the Table 12:20
Vegetarian Quiche Lorraine with a Hash Brown Crust
Soda bread from The Best Recipe
shamrock cookies from The Betty Crocker Cooky Book
Banana butterscotch cream pie
Banana cake from The Cake Doctor Cooks Gluten Free
Spiced shrimp soup from 5 Ingredients by Jamie Oliver
Blueberry Cream Cookies from Momofuku Milk Bar
Dijon Chicken from Smitten Kitchen
Irish Soda bread with Whiskey-soaked raisins
On the Nightstand 25:21
Library online services!
Truly Devious by Maureen Johnson (audio)
The Tyrant's Tomb by Rick Riordan
The Night Watchman by Louise Erdrich
A Nearly Normal Family by M.T. Edvardsson
A Guide to the Birds of East Africa by Nicholas Drayson
Long Bright River by Liz Moore