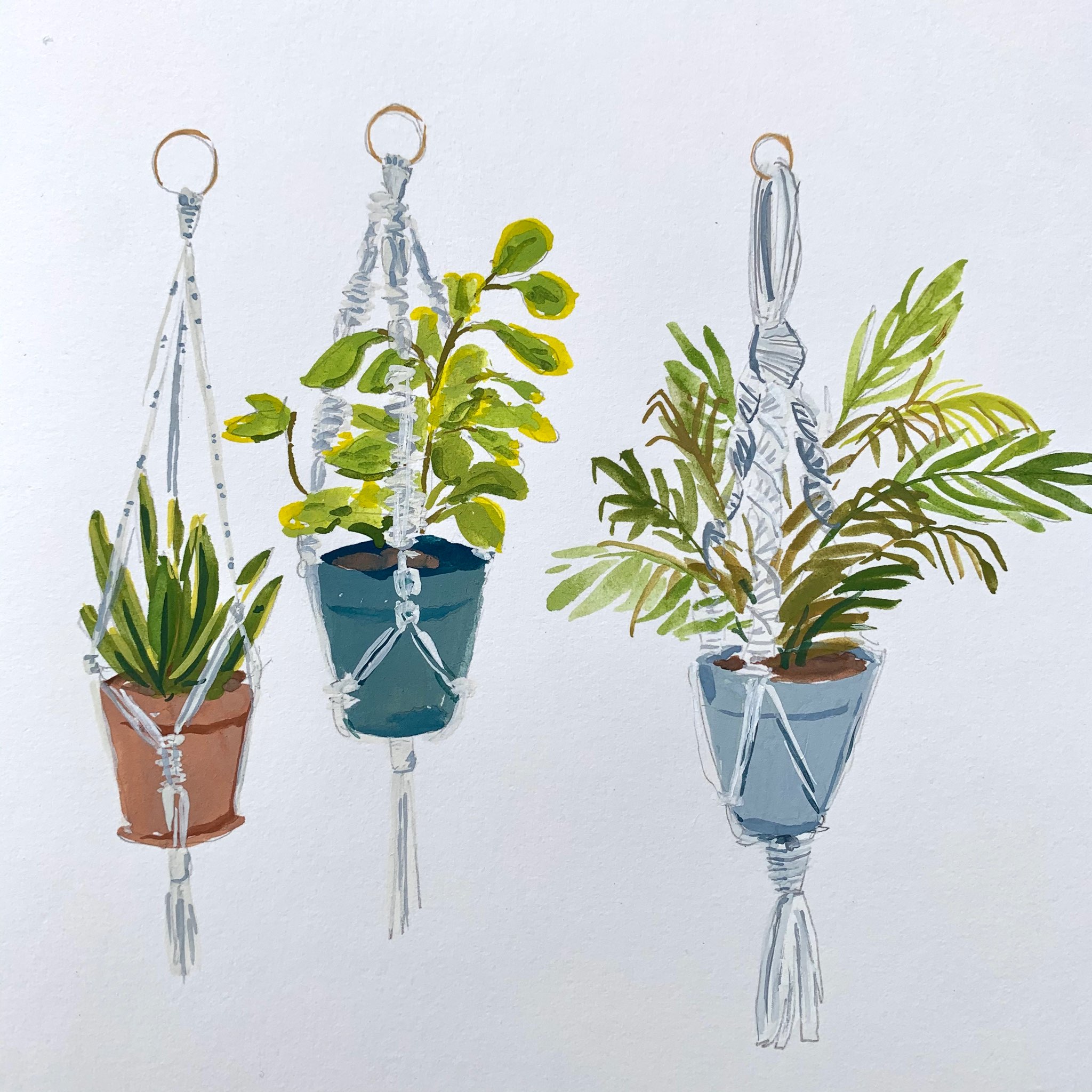 Episode 48
September 4, 2020
On the Needles 2:28
Textile Traditions of Peru - Abby Franquemont

Dyeing with Lichens- Judith MacKenzie
July Hat by Courtney Kelley, cascade 220 in silver grey-- DONE!
The Sharon Show by Casapinka, A Hundred Ravens Iachos in Bad Wolf (pink), Forbidden Fiber Co. Superstition in Wedding Dress, Three Irish Girls Adorn in Deep Blue Sea, Yarntini Sock in Ginger Ice
Te Whēnua by Francoise Danoy (aroha knits), Lady Dye Yarns Superwash fingering in ??
Sockhead Slouch Hat by Kelly McClure, KnitCircus Opulence in badger tracks stripes
Abington Hat by Jennifer Lassonde, Olann Hand Dyed in Ireland Donegal DK in Temptress
On the Worktable 15:52
Macrame plant holders
Wall hanging
Crochet top
On the Table 23:51
Food styling class with Pineapple Collaborative & Elle Symone Scott
Salmon salad from DInner: a Love Story
Disney World Recipes You MUST Try -- Dole Whip
Squash sandwiches from Vegetable Kingdom-- made broccoli-dill spread, pickled peppers
Instant pot sweet potato tortilla soup from Pinch of Yum
More beans!-- sheet pan nachos
https://www.177milkstreet.com/recipes/spanish-green-beans
Julia Child & Jacque Pepin green beans
chopped salad with feta, lime and mint from Smitten Kitchen
NYT Carrot Tart with Ricotta and Feta
The Bob's Burgers Burger Book by Loren Bouchard and the Writers of Bob's Burgers
On the Nightstand 42:00
Midnight Sun by Stephenie Meyer
Darwin Affair by Tim Mason
Magic for Liars by Sarah Gailey
The Heir Affair by Heather Cocks and Jessica Morgan 
Dear Girls by Ali Wong
The Tattoo Artist of Auschwitz by Heather Morris
Notes from a Young Black Chef by Kwame Onwuachi
I Know Why a Caged Bird Sings by Maya Angelou
In Her Studio Spaces and Stories of Creative Women Volume 2 Issue 4 inherstudiomagazine.com
Bingo
We have a winner!  Listen to the episode to find out if it's you!