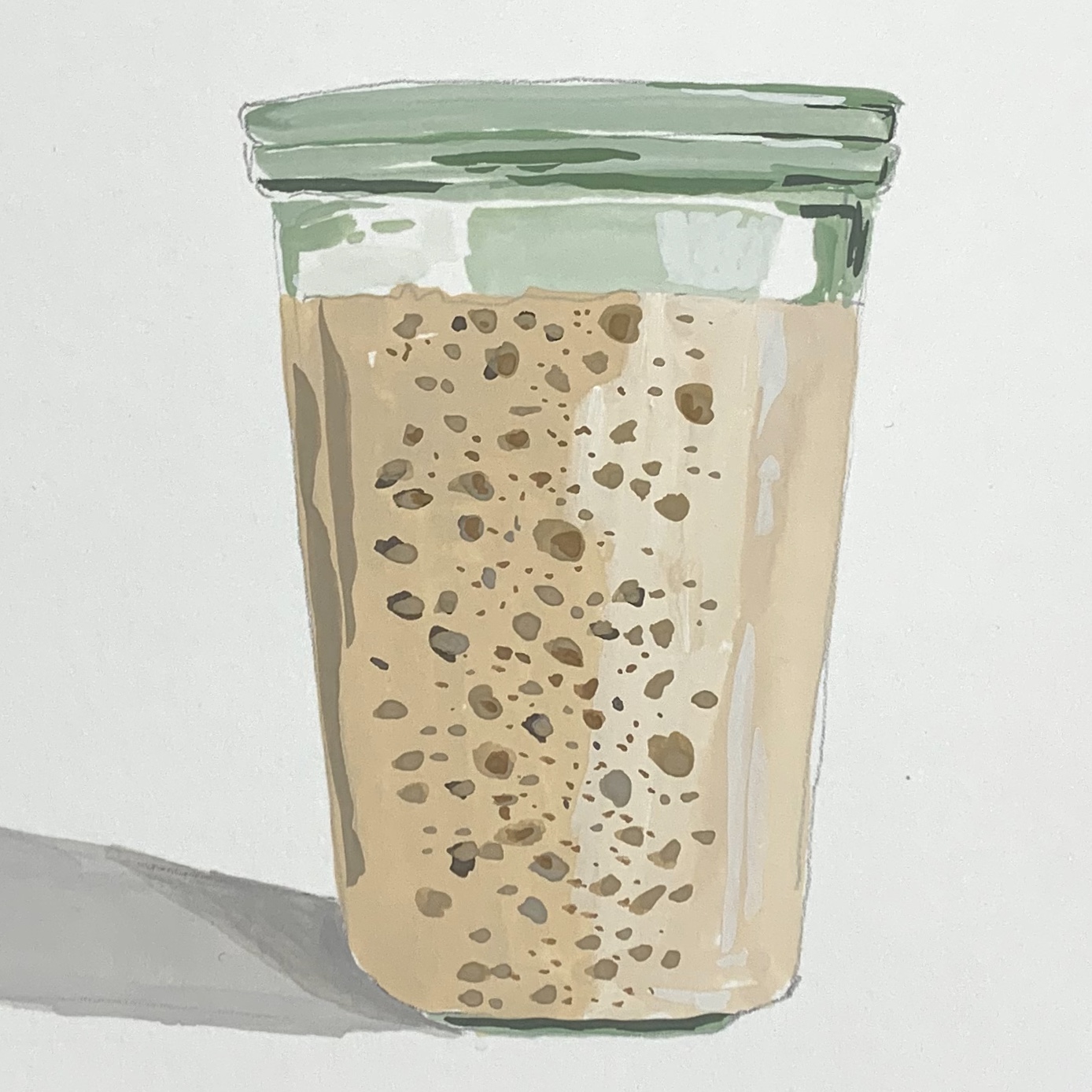 Episode 41
May 28 2020
On the Needles 1:32
Continuous by Kelly White, Favor Aran by Sincere Sheep -- talk about the book: I Knit San Francisco -- DONE!
Porthole Cowl by Knitting Expat Designs, Three Irish Girls Yarn: Adorn Sock in Maple Vanilla mini set (2009), Westerly Sea Sock in Ocean Gradient (merino/sea cell- natural seaweed fiber, 2010)
June hat by Meghan Kelly, cascade 220 in blue and white
Lounging Top | Sport by Joji Locatelli, Destination Yarn Trinket in Great Barrier Reef
On the Easel 11:37
100DayProject is 100 Joyful Things
The Good Ship Illustration class
Working on watercolor grid pad from Case for Making. May is "gems" with Daria. We're calling it Gouache Grid.
Re-evaluating art goals from January. 
On the Table 22:19
Tartine chocolate buckwheat cookies (this one seems close)
https://smittenkitchen.com/2016/05/confetti-cookies/
You have one then you just need 5 more
Banana cake with cream cheese frosting
Sourdough from a friend!
Sourdough chocolate chip cookies--slightly too cakey for me. 
Next time, I'm trying this version…
On the Nightstand 42:35
Ghost bride streaming on netflix
Two lives of lydia bird by Josie Silver
Oona out of order by Margarita Montimore
The Chosen Ones by Veronica Roth
The Wise Man's Fear by Patrick Rothfuss
Two Girls Down by Louisa Luna
Book of Longing by Sue Monk Kidd
Drawn In by Julia Rothman
You are an Artist by Sarah Urist Green
Bingo 1:04:24
Starts friday evening may 22, ends Sept 7
Need to post a photo of completed Bingo with #CCRRsummerbingo2020 to instagram or Ravelry