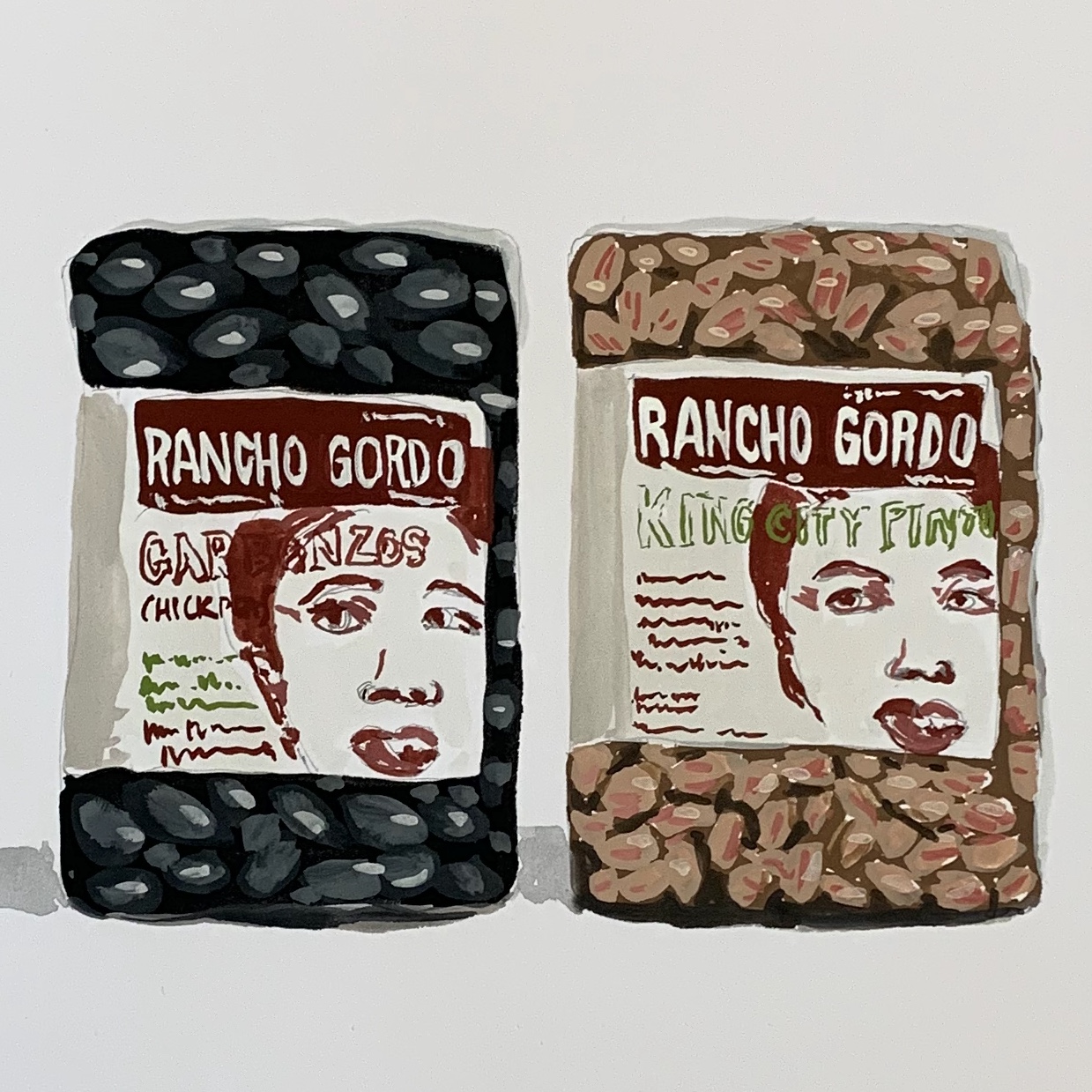 Episode 46
August 6 2020
On the Needles 5:03
Criterion Cowl by Casapinka, Lady Dye Yarns (Big Minis): Color A: Mrs. Hudson (lt. pink), Color B: Moriarty (grey), Color C: Irene Adler (hot pink)-- DONE!!
Sunnyside by Tanis Lavallee, Three Irish Girls Springvale Sock in Freya-- DONE!
The Sharon Show by Casapinka, A Hundred Ravens Iachos in Bad Wolf (pink), Forbidden Fiber Co. Superstition in Wedding Dress, Three Irish Girls Adorn in Deep Blue Sea, Yarntini Sock in Ginger Ice
Downpour Socks by Susie White, Lollipop Yarn Quintessential Gripes in What's New Pussycat? (yarn Aug 2016, started sept 2017)
Nice to Gnome You by Sarah Schira, leftover Lady Dye Yarns in Study in Pink & Grey, Three Irish Girls Adorn in Bayside
Bautista by Celia McAdam Cahill, YakLux by Invictus Yarns 2020 NoCKRs colorway
On the Easel 16:11
My kid made a bed! We found the pattern at Ana-White.com
Limn + Latitude : Japan! 
Make Art Where You Are by Courtney Cerruti via CreativeBug.com
Illustrated Journaling: 14 Days of Prompts by Dylan Mierzwinski on Skillshare.com
Gouache zine, in progress. I think I'm titling it "Squash Paint."
On the Table 27:26
Plum Crisp (too tart!) from MSL.
Apple Crisp (too sweet!) from The Chunky Chef.
Maple Salmon from allrecipes.com
Vegetable Kingdom Cookbook Review (34:10)  I purchased from Omnivore here in SF.
Playlist on spotify
Dry yardlong beans

Carmelized leek & mushroom toast

Dill-pickled fennel

Sweet potato po'boys

Dirty Cauliflower

Chickpea, fennel & potatoes

Haricots verts & mushroom stew

Oven-roasted zucchini with collard-peanut pesto

Broccoli & dill sandwich spread

Still to make: warm beluga lentils, all the charred scallions, charred cauliflower with tahini sauce, big beans & broccoli rabe sandwich, scallion-teff biscuits with mushroom gravy
On the Nightstand 53:38
Stamped from the Beginning by Ibram X. Kendi
Breaking Dawn by Stephanie Meyer
Mexican Gothic by Silvia Moreno-Garcia
The Beauty in Breaking by Michele Harper
Stamped: Racism, Antiracism, and You by Jason Reynolds and Ibram X. Kendi
The 57 Bus by Dashka Slater
The Guest List by Lucy Foley
Bingo 1:11:13
Starts friday evening may 22, ends Sept 7
Need to post a photo of completed Bingo with #CCRRsummerbingo2020 to instagram or Ravelry
Vacation reading: party of two to Hawaii
Three recipes from same book: Vegetable Kingdom
Into the Mail: family-friend Quilt, and hand-painted grad card.
3+ recipes from the same cookbook: Vegetable Kindgom AND Atsuko's Japanese Kitchen.
Farmer's market: too tart plum crisp