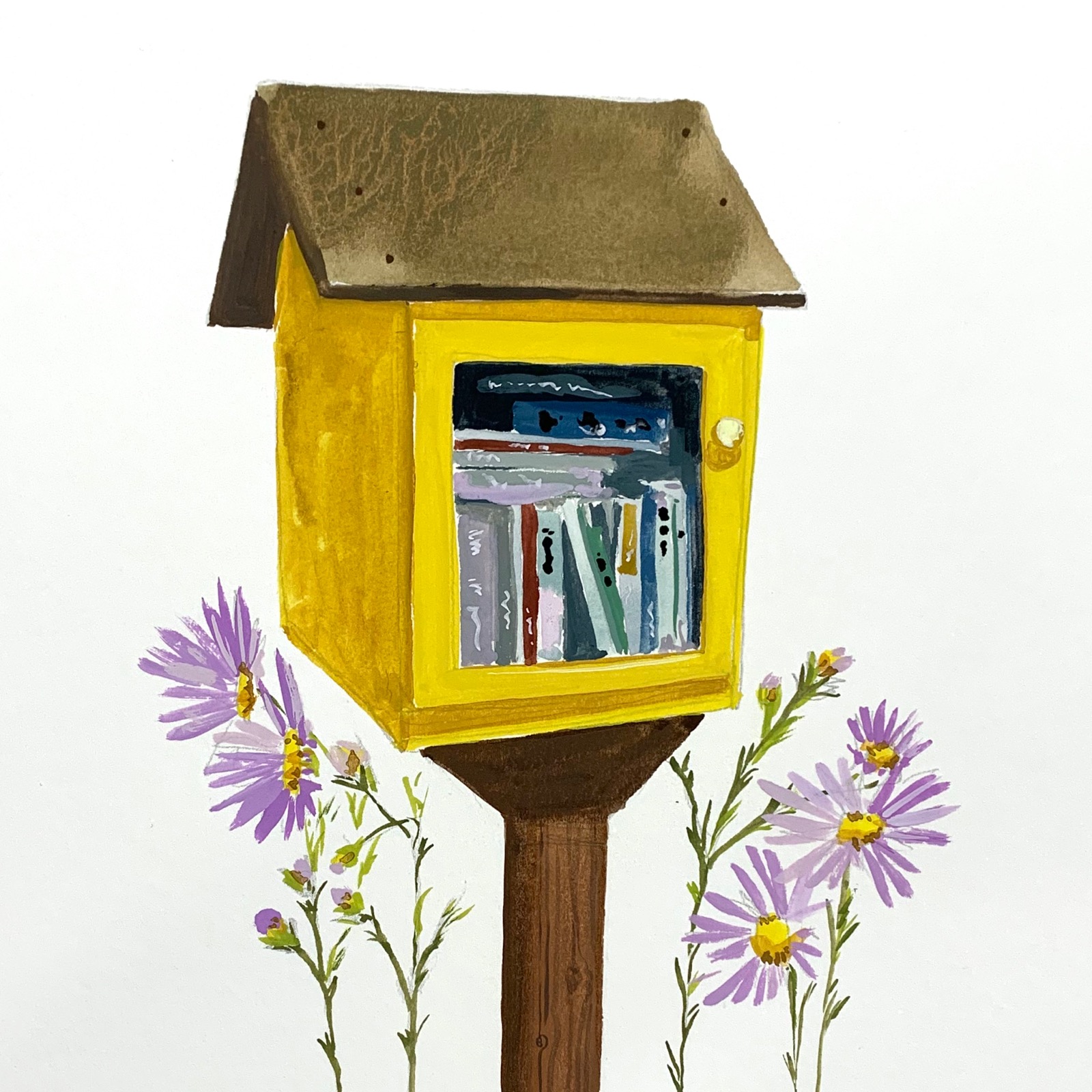 Episode 49
Sept 17 2020
Special thanks to Kelly C. for her guest appearance while I was with family. 
On the Needles 4:09
Abington Hat by Jennifer Lassonde, Olann Hand Dyed in Ireland Donegal DK in Temptress-- DONE!
Sockhead Slouch Hat by Kelly McClure, KnitCircus Opulence in badger tracks stripes-- DONE!
The Sharon Show by Casapinka, A Hundred Ravens Iachos in Bad Wolf (pink), Forbidden Fiber Co. Superstition in Wedding Dress, Three Irish Girls Adorn in Deep Blue Sea, Yarntini Sock in Ginger Ice
Te Whēnua by Francoise Danoy (aroha knits), Lady Dye Yarns Superwash fingering in ??
Toe up socks, Must Stash Yarns Perfect Sock Self Striping in Hook (summer concert tour)
Bautista by Celia McAdam Cahill, YakLux by Invictus Yarns 2020 NoCKRs colorway
On the Easel 13:29
Limn + Latitude : Japan! 
Connecticut sketchbook
On the Table 18:23
Foodstyling 101  with Pineapple Collaborative 
Beans!
Garbanzo beans in the Instant Pot

White beans on stove
Strawberry cake from Smitten Kitchen-- didnt use almond flour
https://tasty.co/recipe/macarons
Broma Bakery for rabbit hole of macarons and other baked goods
Mississippi mud pie this is not exactly what my friend makes, but pretty darn close
Apple fritters from Iambaker.net
Claryssa's Zucchini Bread with Walnuts
Morgann's Stuffed Mushroom Caps:
Bulk sausage, cheddar, fresh parsley, garlic powder, onion powder. Press into mushroom caps, and bake at 350F for 25 minutes.
This version looks great for vegetarians!
On the Nightstand 41:15
Tall History of Sugar by Curdella Forbes 
The Dutch House by Ann Patchett (audio)
Recipe for Persuasion by Sonali Dev 
If I had your Face by Frances Cha
Year of the Witching by Alexis Henderson
Wolf Hall by Hilary Mantel (audio)
Turning Darkness into Light by Marie Brennan
Life of Pi by Yann Martel
Migrations by Charlotte McConaghy
The War of Art by Steven Pressfield, mentioned & currently reading
Devotion, a memoir by Dani Shapiro, mentioned & currently reading
Bingo 1:01:45
Vacation cooking: apple fritters
Vacation sketching: CT sketchbook
Did not achieve a BINGO blackout—missed the "Kitchen Dance Party"