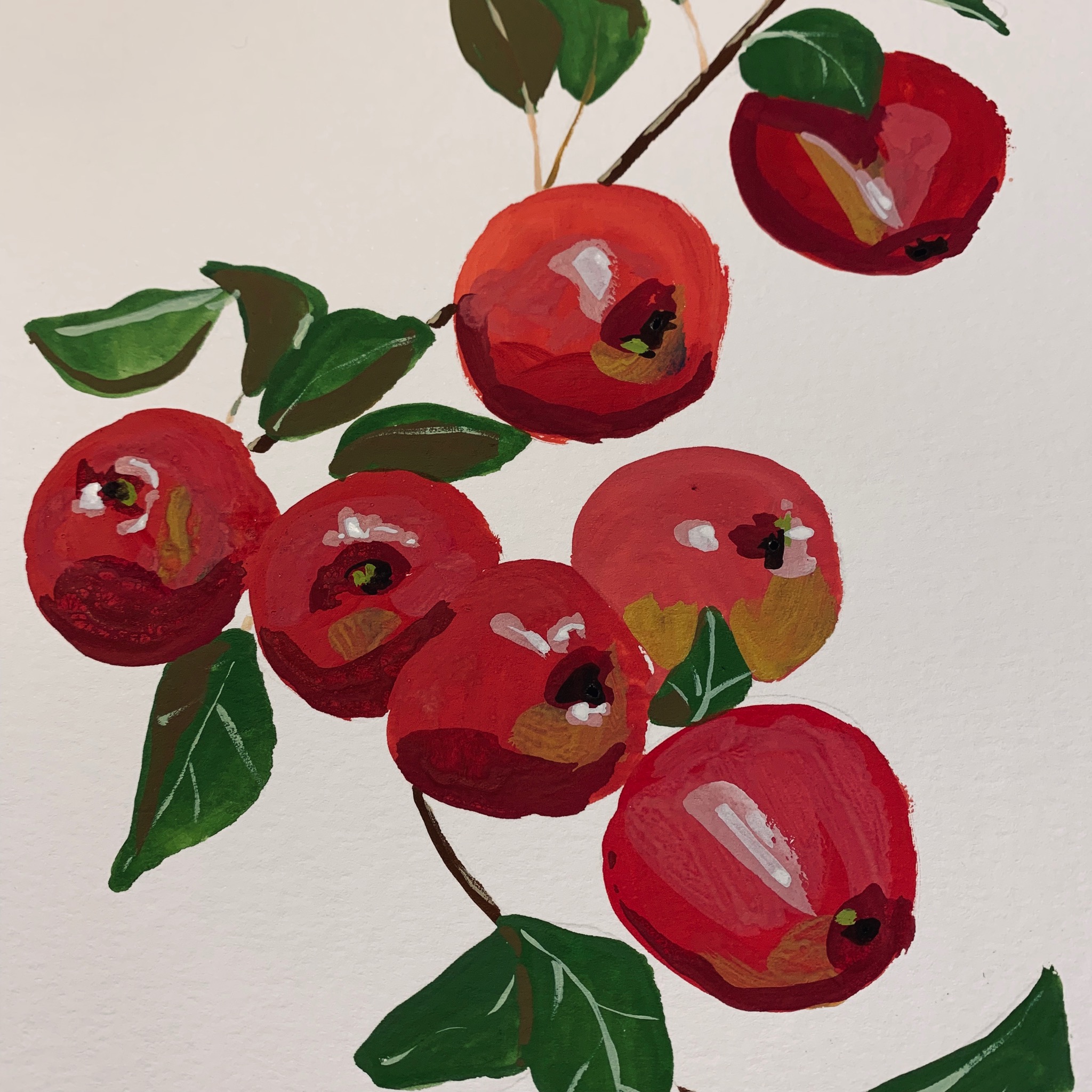 Episode 22
August 22, 2019
On the Needles 3:07
Flax Lite by Tin Can Knits in whiskey in a teacup Gauge Dyeworks-- DONE!
Socks: Regia design line by Arne and Carlos -- DONE!
Hermione's Everyday socks by Erica Lueder, White Birch Fiber Arts 80/20 sock in Nasty Woman
Porthole Cowl by Knitting Expat Designs, Three Irish Girls Yarn: Adorn Sock in Maple Vanilla mini set (2009), Westerly Sea Sock in Ocean Gradient (merino/sea cell- natural seaweed fiber, 2010)
Dissent Cardigan by Andrea Rangel, Magpie Fibers Domestic Worsted in Velvet Underground, Spincycle Yarns Dream State in Verba Volant
On the Easel 17:16
Botanically inaccurate possible series?? https://www.instagram.com/p/B1NEBAlAPF-/
Vision board (Hope to share on IG soon).
Painting my dining room.
On the Table 23:56
Produce box: eating with the seasons
black pepper tofu and eggplant, watermelon & cucumber salad from Keepers
Gravenstein apple crisp
Salads, and my go-to salad dressing.
Date-nut bread—an heirloom recipe attempt!
On the Nightstand 42:05
Death's End by Cixin Liu, translated by Ken Liu
There There by Tommy Orange
Girls Night Out by Liz Fenton & Lisa Steinke
The Most Fun We Ever Had by Claire Lombardo
Song of a Captive Bird by Jasmin Darznik
           Based on Iranian poet Forugh Farrokhzad
The River by Peter Heller
Whiskey & Ribbons by Leesa Cross-Smith
The German Cookbook by Mimi Sheraton
Bingo 57:05
To enter you must post a picture of your bingo card with a completed row on instagram with #CCRRSummerBingo2019.  If we are not following you (or you are not sure), tag us as well. Last date for entries is September 2, 2019. Pictures of your completed squares are not required but we'd love to see them!