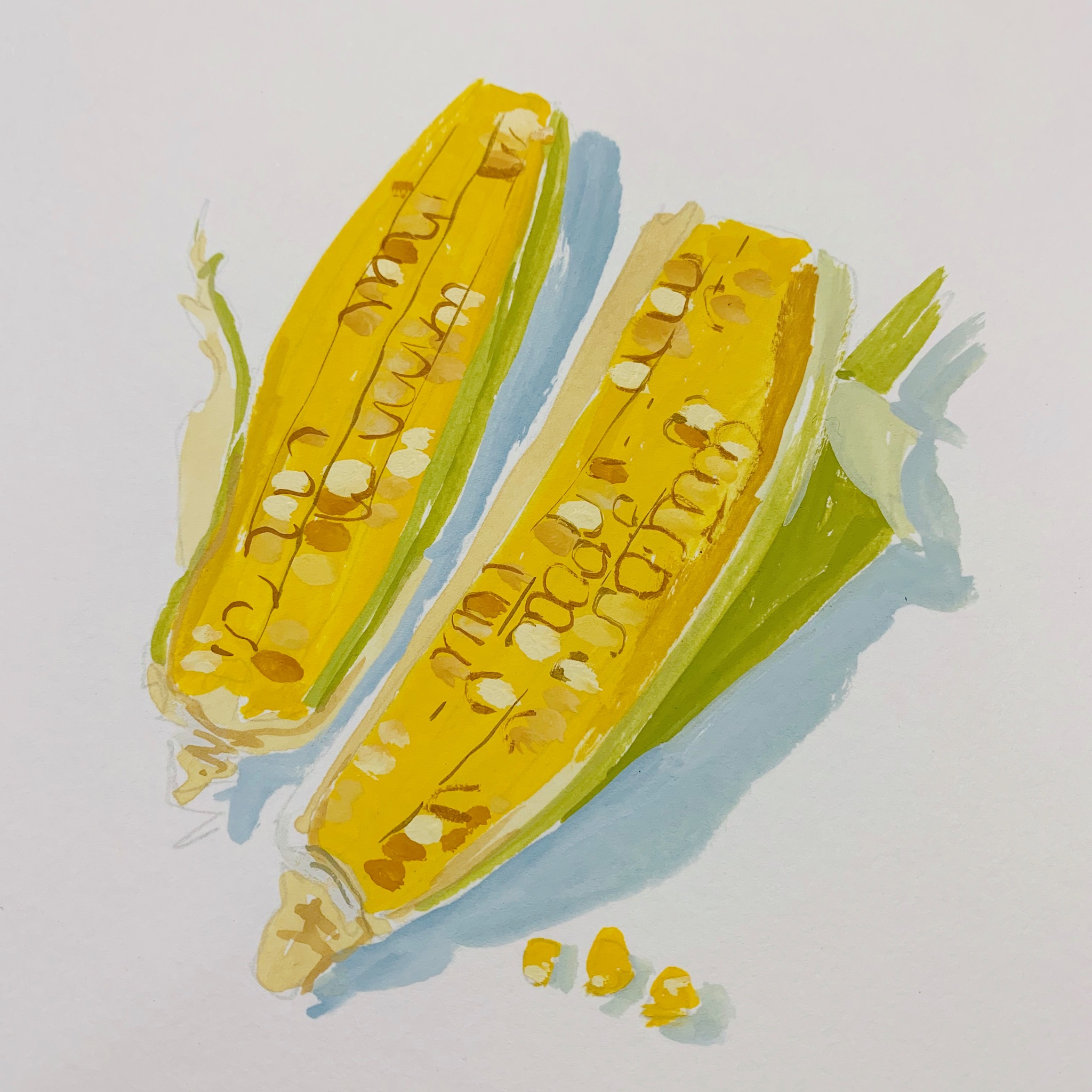 Episode 21
August 8, 2019
On the Needles 1:22
Flax Lite by Tin Can Knits in whiskey in a teacup Gauge Dyeworks
Socks: Regia design line by Arne and Carlos
Hermione's Everyday socks by Erica Lueder, White Birch Fiber Arts 80/20 sock in Nasty Woman
On the Easel 7:00
Finished the 100 day project while in Italy! 
Finished a pen & ink drawing for a client. 
https://www.instagram.com/cortneysf/?hl=en
Now it's time to work on the Christmas card! Last year's card is highlighted in my IG stories.
Italian paint brushes. And more Italian paint brushes
On the Table 14:53
Kelly's corn succotash. Ok, it's really from Smitten Kitchen Everyday.  With bbq chicken/tofu
Zucchini quesadillas from smittenkitchen
Roasted cauliflower & tomato with pasta & pesto to rice bowl with curry sauce and mushrooms & zucchini, from Cook 90 by David Tamarkin
Produce box: eating with the seasons
Ricciarelli cookies! Gluten free & delightful. 
This recipe made far fewer than advertised, but was otherwise perfect. 
http://www.bamco.com/blog/ricciarelli/
Warm Cauliflower Salad with Worcestershire sauce dressing from Flow Magazine by Yvette van Boven. She's got a new cookbook releasing in October 2019.
On the Nightstand 29:52
Red, White and Royal Blue by Casey McQuiston
Sorcerer to the Crown and The True Queen by Zen Cho
The Dark Forest and Death's End by Cixin Liu, translated by Ken Liu
There There by Tommy Orange
Books to TV:
The Rook

by Daniel O'Malley on Starz

Circe

by Madeline Miller coming to HBO
Cold Mountain by Charles Frasier
The Outsider by Stephen King
Fahrenheit 451 by Ray Bradbury
Call Me Zebra by Azareen van der Vliet Oloomi
Bingo 46:30
To enter you must post a picture of your bingo card with a completed row on instagram with #CCRRSummerBingo2019.  If we are not following you (or you are not sure), tag us as well. Last date for entries is September 2, 2019. Pictures of your completed squares are not required but we'd love to see them!