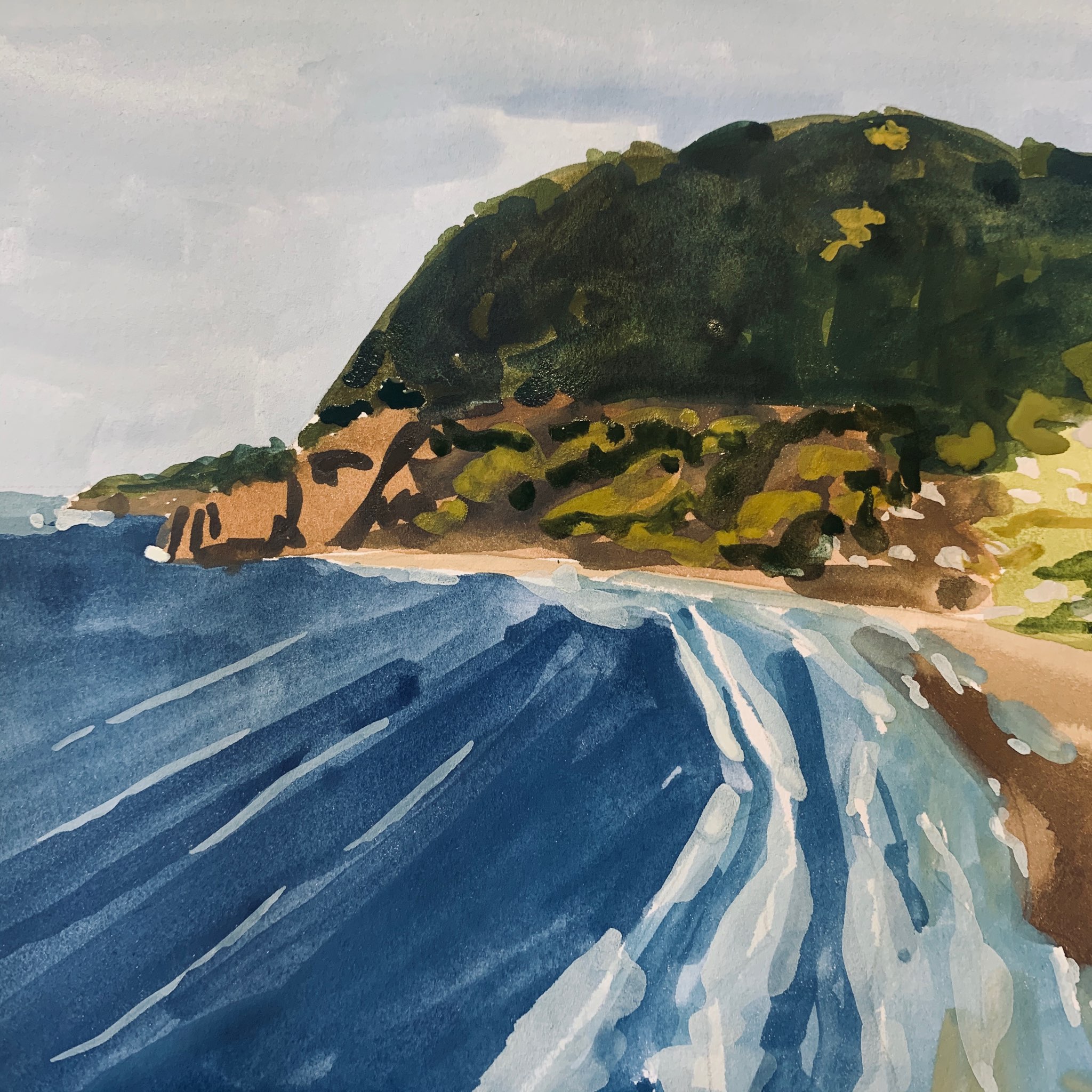 Episode 44
July 10 2020
On the Needles 2:37
Patterns still link to Ravelry so please be careful!
Porthole Cowl by Knitting Expat Designs, Three Irish Girls Yarn: Adorn Sock in Maple Vanilla mini set (2009), Westerly Sea Sock in Ocean Gradient (merino/sea cell- natural seaweed fiber, 2010)-- DONE!!
Criterion Cowl by Casapinka, Lady Dye Yarns (Big Minis): Color A: Mrs. Hudson (lt. pink), Color B: Moriarty (grey), Color C: Irene Adler (hot pink)
Bautista by Celia McAdam Cahill, YakLux by Invictus Yarns 2020 NoCKRs colorway
4 Day KAL! Soundtrack Pullover by Marie Greene, Neighborhood Fiber Co.: studio DK in Ward Circle (blue) and Broadway Market (grey)
On the Easel 12:56
Limn + Latitude is coming back, and I'm headed* to…Japan! 
(*not really, just in spirit, art, literature, & cuisine).
New website in process.
On the Table 20:44
Upcoming: cooking from Vegetable Kingdom by Bryant Terry
Boys
Beef & broccoli from How to Cook without a Book by Pam Anderson

Sausage carbonara

from

5 Ingredients

by Jamie Oliver

Chorizo quesadillas from

The Dinner Plan

by Brennan & Campion
Wingaersheek lunch for the 4th of July
Strawberry ice cream from How to Cook Everything
Toffee Bars, take 1 & take 2. Take 2 is the perfect reproduction; we just mix in choc chips, no nuts. Easy!
Pork Gyozas from Just one cookbook.com
Falafel fail. (Note to self: LISTEN when everyone tells you to start with dried beans).
Pickled red onions on everything.
HIGHLY recommend: local salsa! By Joy & Kelly. The most delicious, flavorful slurry of goodness
On the Nightstand 42:14
My Antonia by Willa Cather
Notes from a Young Black Chef by Kwame Onwuachi, Joshua David Stein
The River by Peter Heller
The Immortals of Tehran by Ali Araghi
Convenience Store Woman by Sayaka Murata
A Tale for the Time Being by Ruth Ozeki
The Memory Police by Yoko Ogama
My Ex-Life by Stephen McCauley
Bingo 1:07:16
Starts friday evening may 22, ends Sept 7
Need to post a photo of completed Bingo with #CCRRsummerbingo2020 to instagram or Ravelry
Monica
Heirloom: Wingaersheek 4th lunch

Farmers market: kohlrabi
Cortney
Heirloom recipe with Toffee Bar success!

Book Set in a Foreign Place (several)

New-to-me Periodical/Magazines: Kokeshi Trends, Tokyo Weekender, Breathe, Stanger's Guide, Traveler's Times.

New project: Appa on canvas for my kid