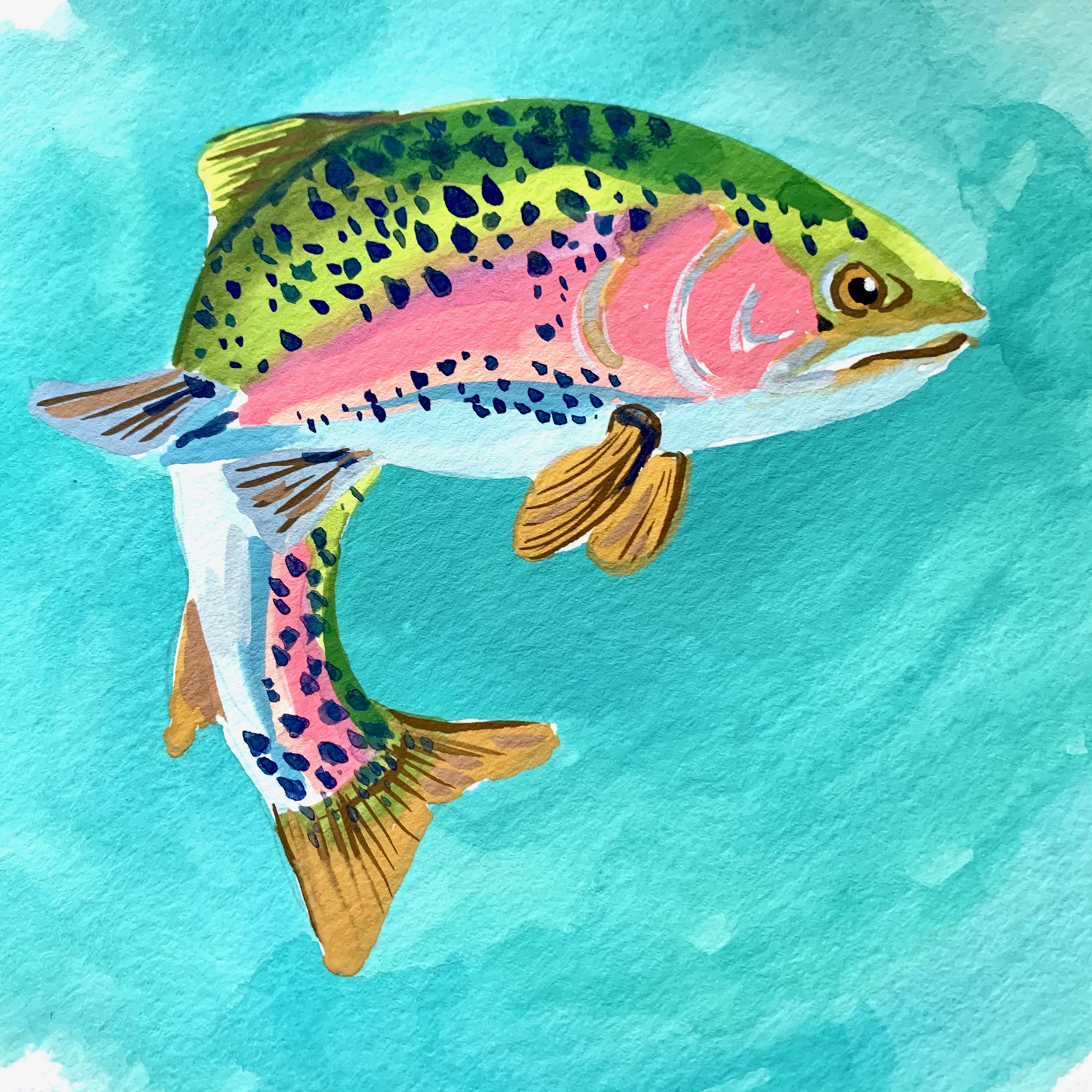 Episode 37
April 8 2020
On the Needles 1:17
Vanilla is the New Black by Anneh Fletcher, white birch fiber arts 80/20 sock: bring on the pumpkin spice-- DONE!
Weekender by Andrea Mowry, Basic Stella in Streetcar Named Desire and Savvy Stella in Oil Slick from Hello Stella Fibres
Nimue by Rachel Coopey, the usual from numma numma in Ned's Rainbow Trout
Dragon Rider Cowl by Afifa, pandemic survival kit from Forbidden Fiber Co, Fortitude in 20g skeins of Pandemic (red),  Keep Calm & Get a Bidet (aqua), Wash Your Hands (blue),  Quarantine (teal), Flatten the Curve (bright green), Social Distancing (light green)
On the Easel 9:04
Face masks!  I used an accordion-type pattern.  
Limn + latitude—made an array for Adelaide, South Australia.
Working on watercolor grid pad from Case for Making. "Cup" theme complete. April is "leaves" with Daria. We're calling it Gouache Grid.
#100DayProject is 100 Joyful Things
On the Table 15:34
Milk street free online classes! Thru april 30
Peach & Almond Alaska to molten chocolate cakes thekitchn.com
mississippi Roast NYT
Pretzels and Cinnamon Babka from How to Bake Everything by Mark Bittman
Oatmeal Chocolate Chippers from Nancy Baggett's Cookie Book.
Oatmeal Chocolate Chip Scones with buttermilk
On the Nightstand 26:24
The Vanishing Stair by Maureen Johnson (audio)
Faithful Place by Tana French
Nearly Normal Family by M. T. Edvardsson
Ribbons of Scarlet: A Novel of the French Revolution's Women by Kate Quinn, Stephanie Dray, Laura Kamoie, Sophie Perinot, Heather Webb, and E. Knight 
Akin by Emma Donoghue—saving for later.
Prayer for Owen Meany by John Irving
The Plover by Brian Doyle
On the fly 37:23
Cal academy of sciences webcam
Monterey Bay Aquarium jellyfish & otter cams
Hot & bothered: Twilight in quarantine
Crime Junkies https://crimejunkiepodcast.com/
My Favorite Murder podcast
The Anthropocene Reviewed https://soundcloud.com/theanthropocenereviewed
Tiles from NYT 
https://www.nytimes.com/puzzles/tiles?referringSource=articleShare