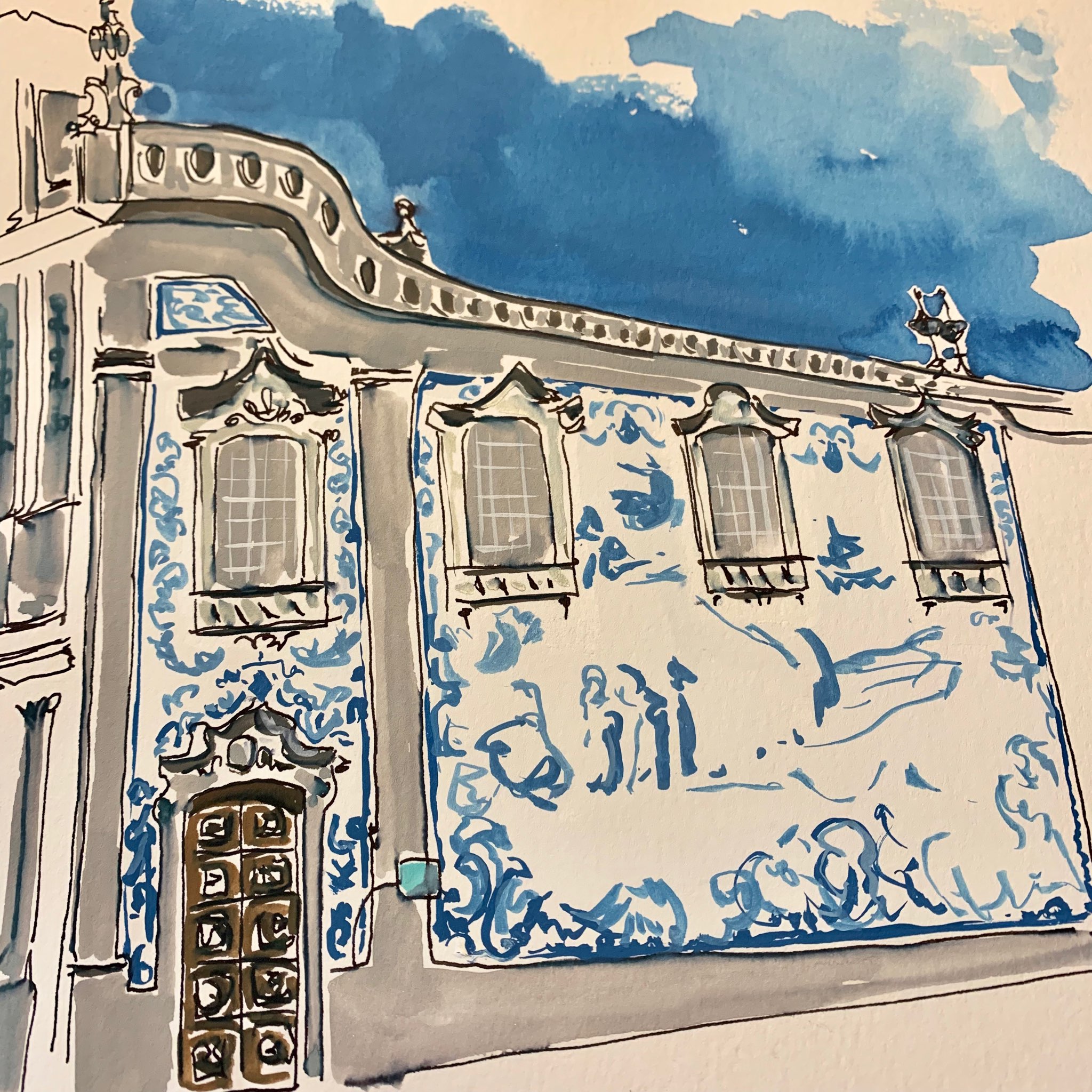 Episode 24
Sept 25, 2019
On the Needles 1:49
Hermione's Everyday socks by Erica Lueder, White Birch Fiber Arts 80/20 sock in Nasty Woman-- DONE!
Hometown Comfort MKAL by Michelle Stead, Destination Yarn Passport
First Impressions shawl by Brenda Castiel. Serendipidye kings mountain sock in Camille
Pigskin Party, downcellar studio podcast
Porthole Cowl by Knitting Expat Designs, Three Irish Girls Yarn: Adorn Sock in Maple Vanilla mini set (2009), Westerly Sea Sock in Ocean Gradient (merino/sea cell- natural seaweed fiber, 2010)
Dissent Cardigan by Andrea Rangel, Magpie Fibers Domestic Worsted in Velvet Underground, Spincycle Yarns Dream State in Verba Volant
On the Easel 11:54
Chapbook, in the early stages
Inktober—official site & prompts.  
Attempting to design & print my own silkscreened apparel labels…stay tuned.
On the Table 18:38
Jamie Oliver 5 Ingredients
Enchiladas with mole from scratch.
Latin Yellow Rice from Skinnytaste
SF/Marin Food Bank, and our host restaurant this year: Rooh
On the Nightstand 28:28
Hollow Kingdom by Kira Jane Buxton
Kiss Quotient by Helen Hoang
Summer Country by Lauren Willig
The Secret History of the Pink Carnation by Lauren Willig
The Silkworm by Robert Galbraith
The Group by Mary McCarthy
Women of the Copper Country by Mary Doria Russell
City of Girls by Elizabeth Gilbert
The Suspect by Fiona Barton
This Tender Land by William Kent Krueger
SF Public Library Big Book Sale Locals, keep an eye out for next year's date!
On the Road 45:54
2 yarn stores
Bertrand Books-- oldest bookstore in the world
Porto tonic
Pasteis de nata
Sr Fado dinner