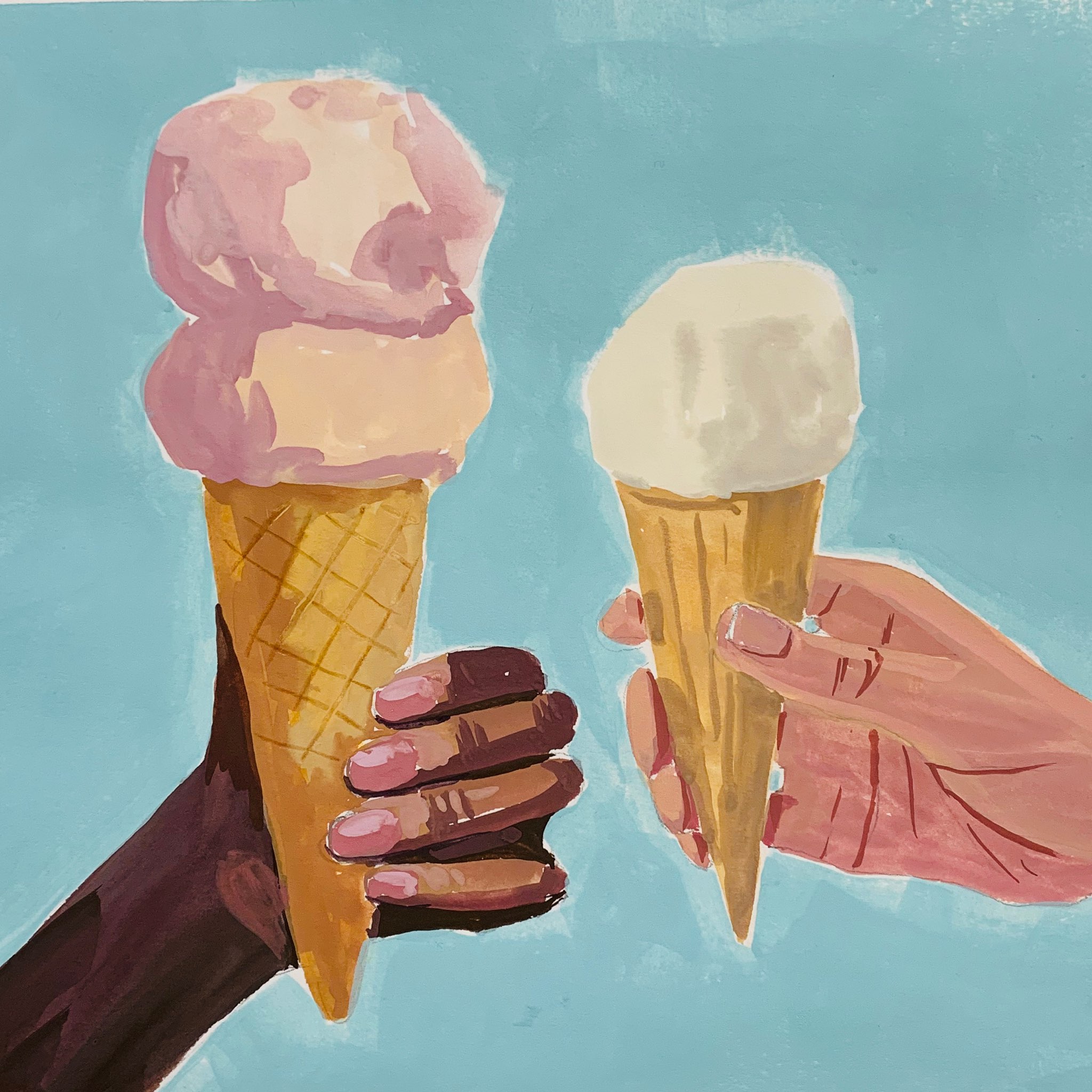 Episode 40
May 13 2020
On the Needles 1:23
Vanilla is the New Black by Anneh Fletcher , White Birch Fiber Arts 80/20 sock in Roamin' Gnomial-- DONE!
Continuous by Kelly White, Favor Aran by Sincere Sheep -- talk about the book: I Knit San Francisco 
Rainbow Birthday Cake by Yarn Blossom Boutique-- DONE!
On the Easel 8:31
#100DayProject is 100 Joyful Things
The Good Ship Illustration class
Working on watercolor grid pad from Case for Making. May is "gems" with Daria. We're calling it Gouache Grid.
Also, thinking about collage and this awesome book about Mary Delany by Molly Peacock.
On the Table 12:51
Almond gato from Simple Cake
E-cookbooks for charity
Stay In, Cook Out

-- Tartines salted chocolate buckwheat cookies, super duper burgers pickles

Family Meal: Recipes from our community-- Smitten Kitchen, Ina Garten, Eric Ripert
Almond gato from Simple Cake
Turkey meatballs from Small Victories,  cauliflower slaw from SK
Lemon Curd from Luscious Lemon Desserts.
Lemon Macarons and Oreo Macarons from Broma Bakery.
And Monica thinks I may need this accessory…
On the Nightstand 29:13
The Mirror and the Light by Hilary Mantel
Name of the Wind by Patrick Rothfuss
Shadow of the wind by Carlos Ruiz Zafón, Lucia Graves (Translator) 
Unwomanly face of war by Svetlana Alexievich
Valentine by Elizabeth Wetmore
My Ántonia by Willa Cather
The Night Watchman by Louise Erdrich
On the fly 47:30
Online dance class
Bingo 49:50
Starts friday evening may 22, ends Sept 7